Your Hosts
About Montana TING
Welcome to TING, a true Zen-inspired retreat with private gated access and 3,800 square feet of luxury living. The word "ting" comes from the Celtic tradition of "thin places": locations where the veil between the earthly and the godly is very thin, like Stonehenge.
A thin place is where we're able to come together, to catch glimpses of the divine, and to ditch our old ways of seeing the world. A place where we can become our most authentic selves.
Here at the TING, you will experience Montana at its finest. Experience the magic of the Treasure State in our exclusive vacation guest house rental.
Savor the sweeping panoramic views of the Missouri River, Lake Hauser, and the Helena City Valley from your room, perched on a hilltop overlooking our 40 acres of forested land.
The TING is like a five-star resort, but you'll never have to worry about other guests. An unmatched, private luxury experience is yours for the taking, and every detail and activity has been thoughtfully planned to make your stay unforgettable. You are invited to explore and make the most of it.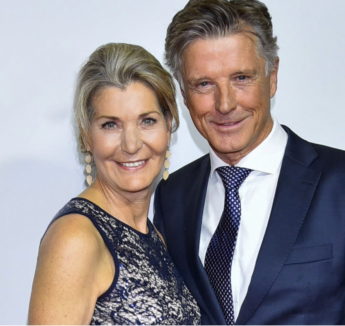 About Your Hosts
Christine Mayn and Nick Wilder are excited to welcome you to the TING.
They have been creating the magic of TING for the past 20 years and call Helena, Montana their home.
In 1996, they found an amazing spot above the Missouri River.
To them, it felt like a divine place, one in which you could stand and feel totally in tune with the world. So, they built a home and called it TING, after the Celtic tradition of spiritual gathering grounds.
One of Christine and Nick's favorite quotes—and a part of their wedding vows—comes from Nobel Laureate Albert Schweitzer: "Happiness is the only thing that multiplies when you share it."
Christine and Nick invite you to share the beautiful location of the TING during your stay.
As actors, Christine and Nick have traveled the world several times over and have experienced many amazing hotels and resorts. They've taken that knowledge and experience to the TING, creating a truly unique experience for their guests.
If you'd like to learn more about your hosts and the TING itself, please listen to the podcast below created by the Helena Local.
You're invited to experience the magic of Montana TING.
To learn more about Nick Wilder as an actor – click here!
If you'd like to learn more about your hosts and the TING itself, please listen to this hour-long podcast in which Christine and Nick talk about their home and why everyone should visit Montana.